Feats of the Week: February 12
As we edge closer to finals time in Country Cricket Associations around SA, Victoria, and NSW the cream is rising to the top with some impressive performances last weekend.
The top 10 bowling and batting lists are exclusively taken up by 5 wicket bags and magnificent hundreds. This week also saw a new record for points set in the all-rounder's list. It certainly has been a week where the best players across the region stood up for their club.
Let's start by looking at the top 10 willow wavers from the weekend's action.
Jason Beard (Fire Brigade) 154* (100): Red Cliffs Cricket B grade


Sam Donovan (Truro) 143* (208): Barossa and Light A2 Grade
Ty McKenna (Kyancutta) 132 (109): Le Hunte Cricket A Grade
Matthew Wilson (Corowa) 121* (140): CAW Provincial 2nd Grade
Thomas Harslett (Kapunda) 111*(68): Barossa and Light A2 Grade
Hayden Bubner (Hamley Bridge) 111 (140): Barossa and Light A2 Grade
Cooper Llewelyn (Port Neill) 118 (97): Eastern Eyre Cricket A grade
Ben Firman (Apollo Bay) 116 (71): Colac and Districts Div 2
Dylan McIver (Willaston) 108 (173): Barossa and Light A2 Grade
Ollie Dignan (Orroroo) 106 (--): Northern Areas Cricket A grade
Troy Goldsworthy (ED) 6-12: Lower Yorke Peninsula Cricket seniors
Jack Francis (Mount Burr) 6-29: Millicent and Districts Cricket seniors
Joe Brown (Kapunda) 6-36: Barossa and Light A2 Grade
Kieran Roche (Willaston) 6-38: Barossa and Light A2 Grade
Riley Doran (Birchip) 5-11: Wimmera Mallee Cricket A Grade
Zac Robertson (Tempy) 5-14: Red Cliffs Cricket A Grade
Luke Mulcahy (Deans Marsh) 5-21: Colac and Districts Div 2
Tom Vater (Gilbert Valley) 5-22: Barossa and Light A1 Grade
Nathan Alexander (West Wimmera) 5-28: Horsham Cricket A Grade
Justin Schahinger (Hamley Bridge) 5-52: Barossa and Light A2 Grade
Cooper Llewelyn (Port Neill) 118 (97) & 4-21 (99 pts): Eastern Eyre Cricket A grade
Shannon Bowen (Nurs Ridge) 100* (78)& 3-32 (80 pts): Red Cliffs Cricket A grade
Hayden Bubner (Ham Bridge) 111 (140) & 2-47 (75.5pts): Barossa and Light A2 Grade
Luke Mulcahy (Deans Marsh) 21* (30) & 5-21 (60.5 pts): Colac and Districts Div 2
Riley Doran (Birchip) 49 (50) & 5-11 (74.5 pts): Wim Mallee Cricket A grade
Let's now delve into this week's medallists.
Bronze: Shannon Bowen, Nursery Ridge
The Nursery Ridge A Grade side has had a brilliant season so far in Red Cliffs Cricket and much of their success can be attributed to their skipper Shannon Bowen. He was at it again on the weekend, taking three wickets with the ball as the Ouyen Rams put up a competitive total of 8 for 140.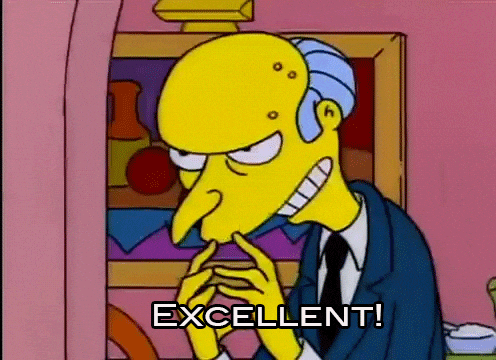 In the run chase, Bowen smashed his first century of the season. He 5 fours and 9 sixes to finish with 100* from just 78 balls. Shannon has now racked up a total of 678 runs for the season at an average of 135.6. With the ball he has been just as deadly, taking 13 wickets for the season at an average of just 16. The man is almost unstoppable and looks likely to lead Nursery Ridge into a deep finals run.
Silver: Cooper Llewelyn, Port Neill
Eastern Eyre Peninsula cricket is one of the premier competitions in Country SA at the moment however one man is making a complete mockery out of it. Port Neill's Cooper Llewelyn belted his third century of the season in his team's win over Darke Peak, and his second in as many weeks. Cooper's 118 from just 97 balls helped Port Neill set an imposing total of 6 for 230.
In reply, Darke Peak had worked themselves into a strong position at 3 for 155 and looked likely to claim an unlikely win. What do you do when in trouble? Get Llewelyn into the game obviously. Cooper took 4 of the last 5 wickets to fall in the Darke Peak innings to see them bowled out for 209. He was clearly the difference between the two sides and that has been a common theme when he's been on the park.
Llewelyn has amassed 438 runs for the season so far (and been not out 4 times) and taken 16 wickets. That's a solid season in anyone's language. It's even more impressive when he's only played 6 matches! With the bat, Cooper is averaging a stupid 219 per knock whilst with the ball he is going at an average of just over 10 runs per wicket.
Wowsers......
Gold: Tatiara Cricket and the Kaniva Cricket Club
Who says it has to be a person? Before you throw the toys out of the cot over this pick, let me explain. The Kaniva Cricket Club has not been able to play an organized game since the pandemic hit. Their last official match was the Tatiara Cricket Association's B Grade Grand Final on the 8th of March 2020.
The situation on the Victoria/SA border made it impossible for Kaniva to participate in Tatiara cricket last season and for the first three-quarters of this season. The location of the town is such that playing in a Victorian competition wasn't feasible. So, they have sat and waited.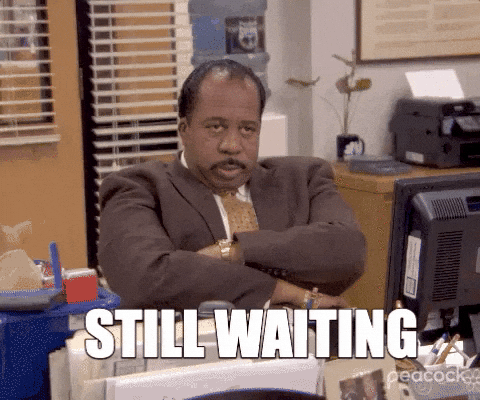 Now the situation has changed and the Kaniva crew are able to rejoin the fold. The easy thing to do would have been to say it's too late to do anything this season, we'll come back next year. But...... the Tatiara Cricket Association had other ideas.
Desperate to welcome Kaniva back to the fold, Tatiara cricket made an offer to Kaniva which they gladly accepted. Kaniva will play the remainder of the minor round against the bye team in a series of practice matches before slotting into the 4th spot for the B Grade finals series. All this without playing an official match for the season.
If this isn't extraordinary enough, the member clubs of the Tatiara Cricket Association agreed to this arrangement unanimously, with no thought of what might be best for their own club's positions. It's heartwarming to see them put participation over self-interest. Tatiara Cricket should be commended for making the offer and the Kaniva Cricket Club should be lauded for getting organised so quickly. I know it's a cliche, but cricket is the winner here and they both deserve the title of this weeks FEAT OF THE WEEK.
Did we get it wrong or miss something? Let us know in the comments and be sure to share this around and tag those who made the list this week.