SA Election to go down to the pizza-cutter edge
Updated: Dec 22, 2021
Peter Malinauskas' ALP is clearly targeting three metropolitan seats - then the support of a disgruntled independent - to become SA's next premier. Labor's recent sandbag heroics could be the difference, despite Premier Marshall being in his first term. Much will depend on diplomacy with a gaggle of disgruntled MPs.
Pandemic politics looms large as the Omicron variant dominates pre-Christmas coverage and has many on edge if not about the virus, then about how state governments will respond to growing case numbers. Even though Australia is going through a summer period when hospital demand is lower - and thereby the need to protect emergency departments from COVID cases is diminished compared to winter - governments may impose restrictions, but will South Australia on the eve of an election? The Marshall Liberals are already running advertisements reminding electors of their health effort and future spending. It could be an election decided predominantly on health commitments.
The seats in the gun are the outer northern Adelaide seat of Newland, the inner northern suburban seat of King and the southern suburbs seat of Elder. I predict that outside of those seats, Labor will win 20 seats, the Liberals 19 and potentially 5 independents available to decide the fate of the next premier.
Crossbench king-makers galore
On the crossbenches, the other hypothetical king-makers are ex-Liberals Sam Duluk, Dan Cregan, Fraser Ellis and Troy Bell. As with Geoff Brock in 2014, a meeting over pizza or each's dish of choice could determine the next premier.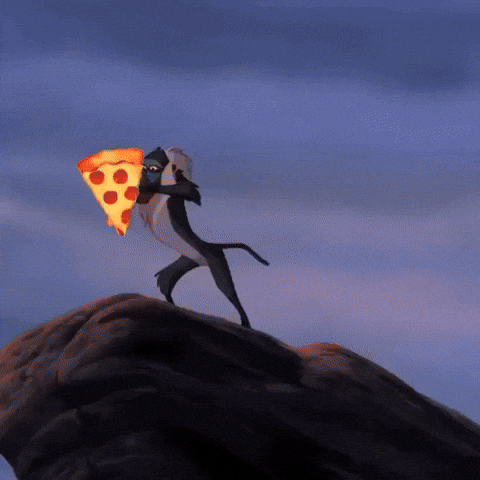 Before looking at those independents' chances, the premier's misadventures - which almost saw him lose Mackillop first-term MP Nick McBride as well - loom as a major vote-winner for Labor. They will likely paraphrase Oscar Wilde:
"To lose one parent (MP) may be regarded as a misfortune; to lose both looks like carelessness."
In Premier Marshall's case, he has lost four - Bell, Ellis, Cregan and Duluk - although Ellis and Duluk, handled with a little care thus far, could come back to the fold.
The Liberals have named a candidate to run against Duluk in Waite and Cregan in Kavel, but appear to be running dead against Ellis in Yorke Peninsula's Narungga. Both Ellis and Duluk have left the door open to returning to the Liberal party, while Cregan's Liberal bridges are submerged ashes. To keep faith with their own right-of-centre leanings and their electors, it is unthinkable that those three would side with Labor to allow Peter Malinauskas to form government. That is, unless they feel so scorned by the Liberals that for revenge's sake opt for short-term gain for their electorates - hence why the Marshall Liberals have tiptoed around Bell, Ellis and Duluk's controversies.
Less so with Cregan, as Liberal backbench MP for Chaffey Tim Whetstone demonstrated in an interview on Flow, hitting out at Cregan's 'dog act' of leaving the party to become independent speaker. Bygones will likely be bygones for Cregan, but perhaps not so for Mount Gambier ex-Liberal independent, Troy Bell.
Like his predecessor Rory McEwen before him, Bell could well hang on to Mount Gambier despite his own controversies if he has secured strong local support. If any MP from the ex-Liberal group were likely to side with Labor, on local political history grounds it would be Bell. No doubt in the lower south east, this argument will be heavily prosecuted by first-time Liberal candidate, Ben Hood.
If pandemic premiership history (more on that in a moment) plays no role, a minority government outcome looms large, and Labor looks better placed on the number of seats likely to be won to emerge victorious, as Jay Weatherill did via Frome's Geoff Brock in 2014. Incidentally, as good a fight as Brock will put up in following his hometown of Port Pirie into Stuart, the electorate is too strongly Liberal for Brock to win.
In those three key swing seats, Elder is a battle between Labor's Nadia Clancy and incumbent Liberal Carolyn Power. Former incumbent Labor MP Annabel Digance lost the seat after it was redistributed heavily in the Liberals' favour by the uniquely South Australian Electoral Districts Boundaries Commission for the 2018 poll. The EDBC has kept the margin similar in the Liberals' favour, so absent some prolific vote-winning policies in the electorate on Labor's part, Carolyn Power will win a second term.
King is narrowly held by the Liberals' Paula Luethen and seats on that knife-edge - the EDBC's 0.8 per cent - almost always fall to the Opposition, in this case Labor's Rhiannon Pearce.
Pandemic premiership romps
Every state election in Australia during the pandemic has gone heavily in the favour of the incumbent government, delivering pandemic premierships - catastrophically so in Western Australia for the Liberal opposition. Tasmania's election left the ALP opposition looking a ragged shadow of their former dominant selves in government.
SA's election is the first test for whether pandemic politics still returns governments heavily, or whether COVID-19 fatigue and pandemic recovery initiatives now emerge as vote-winners alongside, or even ahead of, COVID case numbers, hospitalisations and deaths.
That said, the seats of Elder, King and Newland could see both major parties throwing the kitchen sink at local voters to win them over with pledges regardless of their views on the pandemic. If Labor can displace King's Leuthen, Elder's Power and Newland's Harvey respectively, they are on the cusp of victory.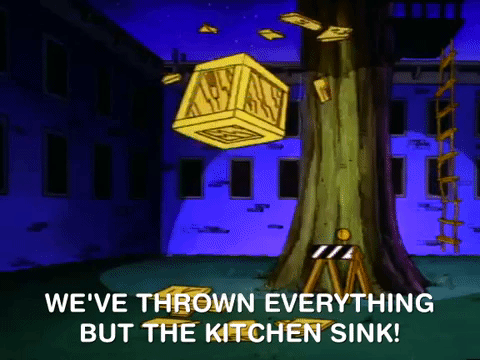 Newland was previously and heroically held in electoral terms by Labor-right MP Tom Kenyon. The EDBC finally brought Labor's miracle man down in Richard Harvey's favour in 2018. The seat is to be contested by Florey independent Frances Bedford, which makes for a tantalising contest. Brave and principled as the decision is, following her constituents into a different seat, her title will likely see her fall short and her preferences help Labor's Olivia Savvas get over the line.
For the sake of this analysis, I've written off Mawson in Adelaide's outer south as a Labor retain. Whilst only held by Leon Bignell by 0.4 per cent, Bignell has proven resilient against Liberal attacks and the Liberals have performed poorly in the supposedly winnable seat in the past. If the Liberals won Mawson and held Newland and Elder thanks to, say, a pandemic politics swing to the government, that still leaves them needing to win over Ellis in Narungga and Duluk in Waite to get over the line. It's a more likely, albeit grovelling, scenario than Labor winning over, say, Bell or Cregan to get over the line by a nose.
For the record in regional SA, I've given the newly shaped seat of Frome to the Liberals' Penny Pratt due in part to the absence of a declared Labor candidate at this stage, and as compelling as Clare & Gilbert Valley councillor Cate Hunter's case might be as an independent, the electorate as now drawn is strongly Liberal. The more Labor-leaning Port Pirie part of Frome will be swallowed up in Stuart's strongly Liberal township elements to scuttle Geoff Brock's chances of remaining in state politics.
Whilst the SA-Best party caused some scares in country seats like Chaffey in 2018, Nick Xenophon is not at the fore as he was in metropolitan Hartley in 2018. The 2018 lion's focus appears mouselike in 2022. In a sense, SA Best is returning to its 'No Pokies' 1993 roots as an Upper House protest party, but I will come to Legislative Council predictions later. Absent a SA-Best style force targeting regional seats, Chaffey and the like in country SA appear safe for the Liberals holding them. In many cases, Labor has not named a candidate, demonstrating their aim is for the few seats necessary to clutch office. The Nationals are having another go, but have not polled above 2 per cent statewide since 2006. As yet it remains to be seen if another Karlene Maywald bolter is within the Nationals ranks to stun a local electorate for victory. Having interviewed two so far, Mackillop candidate Jonathan Pietszch (also SA Nationals president) has the best chance.
Incidentally, my prediction sees SA with a 37-year first of four independents post-election.
In 1985, Liberal dissenter Stan Evans won Davenport and Labor dissenters Martyn Evans and Norm Peterson won seats on the crossbench alongside the Nationals' Eyre Peninsula MP, Peter Blacker.
Stan Evans was the prominent in the conservative 'Evans' faction of the Liberal Party, for a long time at war with 'the Chapmans' moderate faction, of which current member for Bragg Vickie Chapman is prominent. In 1985, Evans lost preselection in the seat of Davenport to later premier, Dean Brown, but defeated Brown in the election by running as an Independent. His stint on the crossbench was brief, welcomed back to the Liberal fold post-election.
Federal election wild-card
One random factor in the election is the timing of a federal election. The federal budget is currently scheduled in late March, but rumours persist out of Canberra that the government will go for a March election, not a last-chance May date. If Anthony Albanese becomes prime minister off the back of that poll - scotching a Morrison attempt to equal the length of the Howard Coalition government - will voters be wary of electing Labor twice in the same month? Or will Labor have made a compelling national case that Peter Malinauskas can ride on the coat-tails on to victory? It is easier to foresee Mr Albanese visiting Adelaide alongside Mr Malinauskas than Marshall-Morrison public appearances. More likely, popular federal MPs other than the PM will likely swan through committing federal funds to South Australian initiatives.
All up, it makes for a fascinating contest that I predict Labor will win by the width of a pizza cutter.
House of Assembly seats called:
ALP - Adelaide, Badcoe, Cheltenham, Croydon, Elizabeth, Enfield, Florey, Giles, Hurtle Vale, Kaurna, King, Lee, Light, Mawson, Newland, Playford, Port Adelaide, Ramsay, Reynell, Taylor, Torrens, West Torrens, Wright (23 seats) Liberals - Black, Bragg, Chaffey, Colton, Davenport, Dunstan, Elder, Finniss, Flinders, Frome, Gibson, Hammond, Hartley, Heysen, Mackillop, Morialta, Morphett, Schubert, Stuart, Unley (20 seats)
Ind - Kavel, Mount Gambier, Narungga, Waite (4 seats)
And then there's the Legislative Council...
In the Legislative Council SA-Best's huge 2018 primary vote will go the way of the 'Centre Alliance' at the last federal election without the resource-drawing gravitas of Nick Xenophon at the helm, and fail to secure a seat.
Labor and the Liberals will win 4 seats each, leaving 3 more up for grabs.
The Greens' Robert Simms will win another in his own right, then it is a question of who comes out on top on preferences to get over the line. Unlike the federal senate, there is still a pathway for minor parties - but not likely micro-parties - to get over the line.
In one of the great ironies, Tom Kenyon - now running for a resurrected 'Family First' - could get enough primary votes and Labor preferences to get over the line for that party's reincarnation. The 'new Family First' may lack the resources but the latent affinity for the brand in the electorate should deliver enough votes to get over the line. The last seat could then go to SA-Best, but without preference support, could be overhauled by either an Animal Justice or One Nation candidate.
Nationwide, there is a growing vote for Animal Justice parties usually highly preferenced by Greens and Labor voters to get over the line.
With their position against mandatory vaccination, One Nation is best positioned to draw the minority of votes necessary to fall into the last seat in SA Legislative Council for a historic first time.
Legislative Council seats called: Labor 4, Liberals 4, Greens 1, Animal Justice 1, One Nation 1
Legislative Council composition post-election: Labor 8, Liberals 8, Greens 2, SA-Best 2, Animal Justice 1, One Nation 1