Country Cricket FEATS OF THE WEEK
Updated: Jan 2
A much leaner yet meaner round of cricket was played over the weekend with bowler-friendly conditions greeting players across our network area.
There were many notable feats again this week with runs flowing for some, wickets flowing for others and sundries also prominent.
In fact, there were so many FEATS of note this week that we have a few honourable mentions before we get into the top 10.
HONORABLE MENTIONS
Jamie McArdle from Barossa and Light's Long Plains A3 team. Jamie starred with the bat, making 104* (163) as Long Plains racked up 5 for 212 from their 65 overs. Up that run rate Jamie if you want to make this list.

Mitch Lauritzen from Hume Cricket's Walla Walla A grade side returned the handy figures of 4 for 5 from just 4.3 overs in his team's win over Henty on Saturday. Sorry Mitch, cleaning up the tail won't get you a gig here. Need top-order poles to make this list.

Ed Perryman from the Osbourne Cricket Club has starred again with bat and ball. Coming on as first change bowler he returned the economical figures of 8 overs 2 maidens, 2 for 14. In the run chase, Ed opened the batting and guided his team to the target with three overs to spare with a solid contribution of 63*. More runs and more wickets are needed next week to get a gig here Ed.
Alright, now the pleasantries are out of the way, let's get into this weeks Top 10 FEATS OF THE WEEK.


10. Sundries star for Imperials in Murray Towns Cricket
When going through the scoresheet from this match something was amiss. Imperials batted first and racked up a solid total of 8 for 190 from their 40 overs against the lowly Perponda, who are fast becoming my favourite country cricket club.
When a team racks up 190 there is usually a half-century somewhere. But on the score sheet, there were only two scores over 30. Where did all the runs come from? Scanning to the bottom of the page the answer smashed me in the face.
Xavier Tras (extras for the uninitiated) was the man who did the damage. Xav racked up a brilliant 69 to top score for Imperials. His (or her) knock included 17 no balls, 36 wides, 11 byes and 5 leg byes. Combine the no balls and wides and poor Perponda sent down an extra 8.5 overs on top of the standard 40 for the day's play. Hard work, but these guys are having a crack. Keep going my Perponda brothers!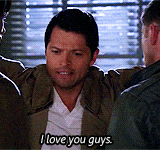 9. Duel 5'fers as Donald thrash Marnoo in Wimmera Mallee Cricket
It's not often you take 5 wickets in an innings and don't end up having the best bowling figures. As such, Donald's Zac Leith can rightly feel a touch hard done by after his brilliant opening spell against Marnoo on Saturday.
Zac was outstanding, sending down 8 overs (including 2 maidens) and finishing with figures of 5 for 38 in a match-winning spell. But, amazingly he was outshone by teammate and first change bowler Koby Westerland.
After Lieth knocked over the top 3 Marnoo bats, Westerland chimed in with 5 wickets of his own in a 6 over spell that netted him figures of 5 for 13. The pair combined to have Marnoo rolled for just 71. Needless to say, I'm sure both boys didn't run out of refreshments courtesy of some happy teammates after the batters did their job.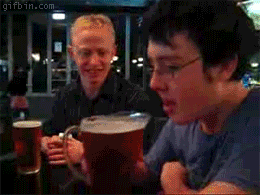 8. Charlton score at more than 8 per over in B Grade Clash with Watchem Panthers
This game provided plenty of entertainment for those in attendance with the two teams combining for 493 runs, and 14 wickets, in just under 80 overs of cricket. However, it was Charlton who had the best of it, racking up a massive total batting first of 4 for 325 from their 40 overs. That's a T20 Esque run rate of 8.125 per over!
Darcy McCallum blasted 15 fours to top score for Charlton with 98 from just 76 balls. Opener Jack Zagame plundered 56 and that man Xavier Tras was at it again. 55 Extra's which included 20 wides and 20 no balls didn't help the Watchem cause.
In reply, the Panthers were bowled out for 168 in the 38th over with Ben Dixon starring for Charlton with the ball. He returned figures of 6 for 19 from his 8 overs of work in a match-winning spell.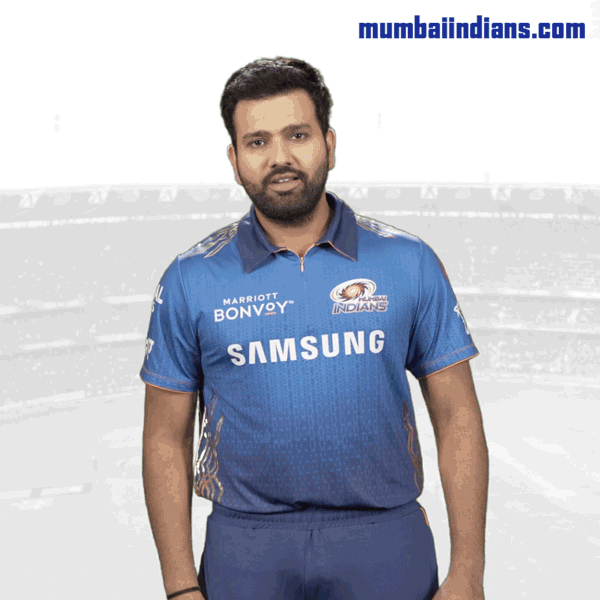 7. Zrim tears through Tailem Bend batting lineup
This is the second of three entries on the list this week from Murray Towns Cricket. After batting first top side Mypolonga recovered from some early trouble to post a par score of 8 for 154 from their 50 overs against an in form Tailem Bend.
The Tailem Bend run chase was stopped dead in its tracks by the experienced Aaron Zrim. Coming on as the first change bowler, Zrim finished with the impressive figures of 6 overs, 3 maidens, 5 for 8 to tear the heart out of the Tailem Bend run chase.
6. Smart batters City United Bowling in Colac and Districts Cricket
A slightly obscure entry from Colac and District cricket. The division 3 clash between Carlisle River and City United saw a brilliant knock from Carlisle River opening batter Justin Smart.
The riverside team batted first and racked up 5 for 280 led by a brilliant 107 (110) from Smart. He blasted 11 fours and 3 massive sixes during his knock which set up a big win for his side. Smart also opened the Carlisle River bowling and bowled 8 overs returning economical figures of 0 for 23.


5. Boehm 6 wicket spell sets up likely Light Pass victory.
Saturday saw day one of the clash between Light Pass and Gilbert Valley in the Barossa and Light A3 competition. Light pass won the toss and elected to bowl with Brad Boehm grabbing hold of the new Kookaburra.
Boehm made the most of the bowler-friendly conditions at Stockwell to tear apart the Gilbert Valley batting lineup. In an innings that lasted 52 overs Boehm bowled 19 of them and 8 of those were maidens. Gilbert Valley was rolled for just 99 with Boehm finishing with figures of 6 for 21 from those 19 overs.
4. Twin Hundreds from Mannum pair destroys Jervois bowling
It was always going to be a tall order for Jervois who were taking on the equal top side in Murray Town's cricket's A grade competition Mannum. Jervois, who are bottom of the ladder at the moment, lost the toss and headed into the field with Mannum electing to bat.
The Mannum innings started ok with openers Krolig and Muirhead taking the total to 72 before two wickets fell in consecutive balls. They would be the only wickets of the innings. Mannum skipper Nick Lindner joined Muirhead at the crease and the pair proceeded to dispatch the Jervois bowling to all parts on their way to a 215 run unbeaten partnership.
Muirhead finished with a magnificent 131* from 155 balls faced, cracking 15 fours and 2 sixes. Lindner smashed his way to 106* from just 100 balls including 9 fours and 2 sixes. Jervois replied by making 134 with Mannum's Josh Boylan returning great figures of 5 for 24 from 7 overs.
3. Caleb Hobbs dines out on T20 bowling of two teams in one day
Cricket Albury-Wodonga's Provincial competition enjoyed a weekend of T20 action in the first and second division's on Saturday. In Division two Howlong's players spent the day at home with Corowa first on their hit list for an 11 am start.
Corowa batted first and set a small total of 110 for Howlong to chase. Caleb Hobbs opened the batting for Howlong and was in a hurry, smashing 76* from 50 balls to get his team home in just 16 overs. But he wasn't finished there. With Corowa sent packing it was Wodonga arriving for the late game at 3pm.
Again the visitors batted first and set a target of 121 for Howlong to win. Hobbs was even more brutal the second time around, smashing his way to 81* from just 45 balls to get his team to the target in the 14th over. Hobbs finished the days play with a total of 157 runs from just 95 balls without losing his wicket. Now that's a day out.
2. Wimmera Mallee Association Skipper claims 7 Horsham wickets
Association cricket returned on Sunday for senior players in Wimmera Mallee Cricket. The orange caps would head to Brim to take on Horsham and Districts Cricket Association on an overcast day. The only people having more problems than the live stream of the match were the batters.
Wimmera Mallee batted first and was bowled out for just 141. It would take a mighty bowling performance to defend that total despite the bowler-friendly conditions.
Enter captain Jake Patching.
Patching mesmerised the Horsham batters with a wonderful 10 over spell that saw him finish with the amazing figures 7 for 41. As a result of Patching's spell, Wimmera Mallee bowled out Horsham for just 90 to claim an easy victory.
1. Blake Launer goes medieval on Truro bowling
During winter 2021, Blake Launer was a star big man for the Eudunda-Robertstown Saints. That winter form has rubbed off into his cricket, with a brutal innings on Saturday against a hapless Truro in Barossa and Light A2 cricket.
Launer came to the crease with his team at 2 for 64 and would eventually be the 6th wicket to fall with the score at 334. That's a total of 270 runs scored by Eudunda-Robertstown while Launer was at the crease. He scored 195 of them from just 162 balls!
Launer wielded the bat like a medieval knight, blasting foe after foe to the boundary. He cracked an insane 24 fours and 5 sixes to collect a total of 114 runs from boundaries alone. Congratulations Blake, your innings is the Flow News 24 Country Cricket Feat of the Week.
Did we miss a great cricket feat from the weekend? Send me an email to news@flowfm.com.au with the details of your amazing cricketing feat and I'll give it a mention in next weeks segment.